Barcos Torrevieja, we are a company dedicated to the rental and charter of boats. We belong to the Grupo Actividades Náuticas Torrevieja. Whether you have a degree or not, you have the opportunity to have a boat in Torrevieja. We have professional patterns that will make you enjoy an unforgettable day. If you wish, we also carry out fishing courses and outings with people who already have experience. We also offer you a leisure navigation visiting our coast, up to Tabarca or La Manga. We make our departures from the Port of Torrevieja, but if you wish we can go to look for you at any other port. From Alicante, Campoamor, Guardamar, Santa Pola, Cabo Roig, La Manga, Murcia, Cartagena.
LUNA DE GADEL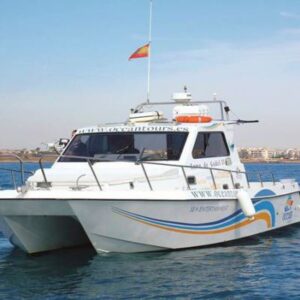 Catamaran.
10 meters (10 people maximum).
Prices: 595 (half day) / 995 (full day).
Fishing: from 150 euros person.  Minimum 6 people.
Rental with license (with and without Skipper)
JOSMERY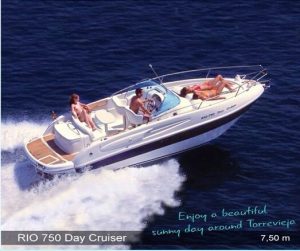 8 meters (max 7 people)

Price:
from 345 euros (half day) / 445 euros (all day).
RODMAN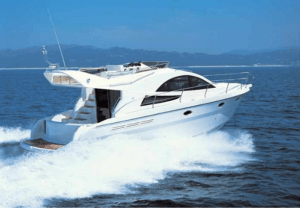 Capacity: 12 people.
Motor 2 x 380 HP
1 day € 1,150
half day € 750
BWA 750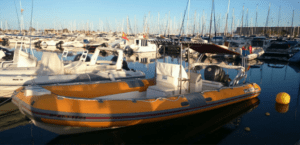 Capacity: 12 people.

250 CV engine

1 day 350 €

Half day € 180
PACIFIC 750
Capacity: 12 people.

225 CV engine

1 day 400 €

Half day 220 €
REMUS 620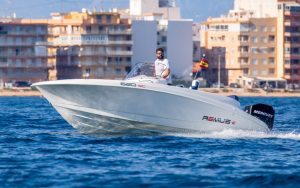 Capacity: 8 people

110 CV engine.

6.20 m in length

Half day € 190

Full day € 260
PACIFIC 550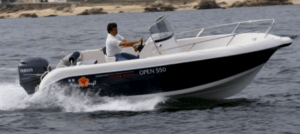 Capacity: 7 people

90 CV engine

1 day € 300

Half day € 150
PACIFIC 670
Capacity: 10 people.

Motor 175 CV

1 day 350 €

Half day € 180
Boats without titling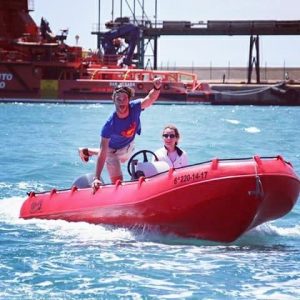 1 hour € 50

3 hours € 130

4 hours € 170

Full day € 220
DIPOL 450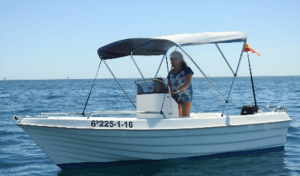 Capacity 5 people

Motor 15 CV

2 hours € 100

4 hours € 160

8 hours € 220
VORAZ 45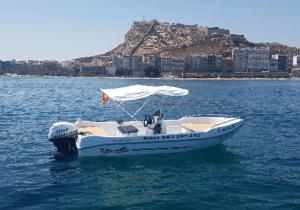 Capacity 6 people

15 CV engine (enhanced)

2 hours € 130

4 hours € 190

8 hours € 250
MARINELLO 5.0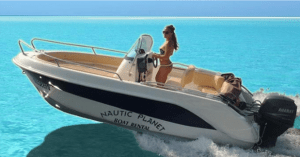 Capacity 6 people.

15 CV engine (enhanced)

2 hours € 140

4 hours € 210

8 hours € 270